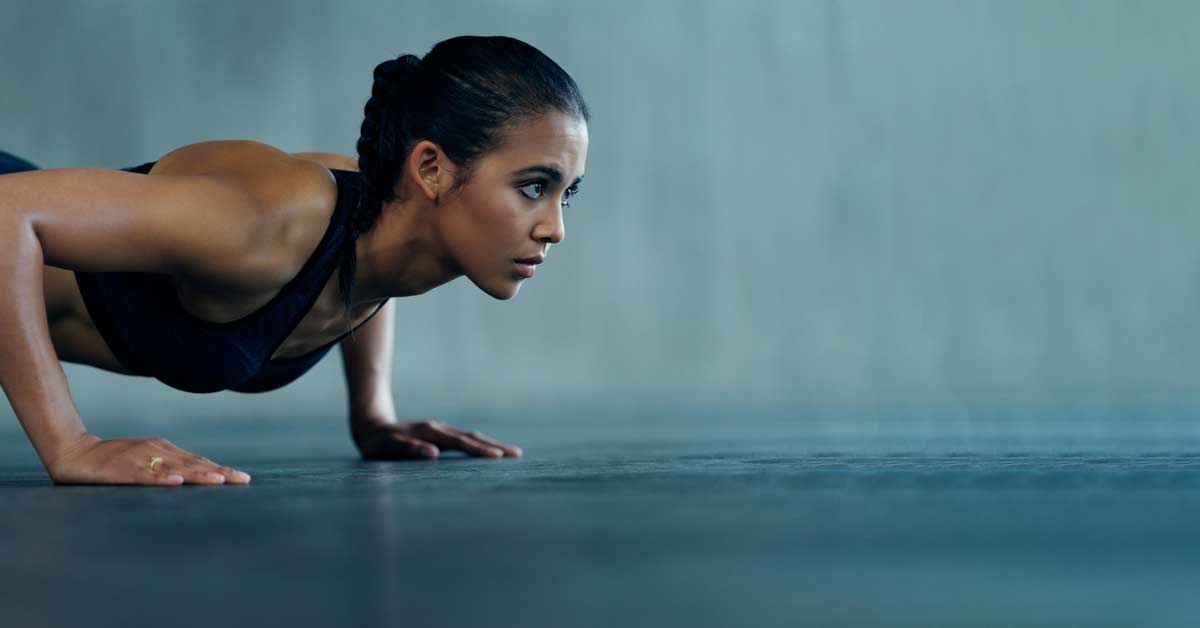 Coach Jamie Smith, CSCS, is the founder and head sport preparation coach of The U of Strength, LLC. He is passionate about guiding his athletes through their developmental process and discovering unique ways that blend physical preparation and skill adaptation. As a former athlete at Merrimack College, Jamie graduated with a degree in Sports Medicine and a concentration in Exercise Physiology. As a Certified Strength and Conditioning Specialist, he has had the opportunity to coach under some of the most knowledgeable and experienced coaches in the industry. Jamie has coached a variety of athletes from the novice to the elite skill levels, some of which include current NHL, NBA, and MLS players and the 2011 NCAA Men's Basketball National Champion UConn Huskies. Through adaptive, creative, and experience-based program design, Jamie assists athletes in reaching their full potential on and off the ice, court, and field.
Freelap USA: How much of your training is "predictable" vs. "unpredictable"? What are some ways that you infuse unpredictability into training?
Jamie Smith: The challenge comes with blending the right amounts of predictability and unpredictability to appropriately tax the athlete. I place a lot of value on quality power and resistance training—the majority of the time spent in the weight room focuses on power development and the big rock strength movements (i.e., squat, bench press, deadlift, split squat, row, chin-up, etc.). These traditional tasks can be beneficial for all skill levels by improving tissue resiliency and force production abilities, and helping to creating a robust athlete.
While these are just a few of the tools in the coach's toolbox, I look to fill in the gaps and incorporate unconventional movements that will contribute to the athlete's developmental process. Once an athlete has the appropriate training experience and exhibits movement competency and capacities, it is essential to introduce tasks with a chaotic component and cognition. Athletes are complex adaptive systems, and in order to push the envelope of athletic development, training programs need to combine the physical and psychological sub-systems.
Unpredictability is an essential part of the learning process, and also of a training plan, says @TheUofStrength.
Click To Tweet
The objective of training should be to exploit the information provided to the athlete, creating an environment of variability and requiring the athlete to utilize cognitive processes vital to success in competitive sports. A simple way to do this is to include an unpredictable element in the training plan, either as part of the pre-training within the program, or at the end of the session. This unpredictability is an essential part of the learning process, benefitting athletes by improving coordination, increasing focused variability and creative expression, helping them to develop self-organization, and giving them an appreciation for being comfortable in uncomfortable situations.
One way to introduce an unpredictable element is to incorporate perturbations (a disturbance, or external stimulus, to the athlete's system) in pretension/absorption drills, force acceptance drills, 3-D plyometrics, acceleration starts, and agility activities. The application involves a partner using a stability ball, a contact pad, or their upper extremities to make contact with the athlete performing the movement. This is a simple, safe, and effective way to introduce the individual to the chaotic elements and disturbances (contacts) that take place in sport. This concept can be applied to a wide range of skill levels, and is easy to scale or adjust to ensure an athlete is appropriately challenged.
One of my tactics to improve force acceptance abilities, elasticity, and ankle-foot stiffness is to have the athlete perform rudimentary in-place ankle jumps or hops. I have the athlete react to some form of stimulus (opponent or coach's cue) and explosively drop into a jump (two-leg), single leg, or split stance, and stick/accept the landing. I utilize these pretension and absorption drills to introduce the unpredictable perturbations.
The athlete starts with their eyes closed, not knowing the direction of contact. Using auditory cues such as a clap or whistle, the individual opens their eyes and performs an explosive drop while receiving a slight nudge. The partner is instructed to make contact at any point during the movement and slightly interfere with the athlete's posture, position, and stability, requiring the athlete to self-organize and recalibrate into a more stable position. The athlete must decide which stance they feel is most effective to complete their task (i.e., stick the landing).
I have also found success with incorporating an unpredictable element into our 3-D depth drops. The objective here is to challenge the athlete's ability to accept force in all three planes of motion by disrupting the coordination and stabilization of the landing phase. The athlete begins each rep on top of a plyo box or elevated surface with their eyes closed, again unaware of timing or direction of contact. They open their eyes from a cue given by the coach (whistle or touch) and perform a depth drop.
Immediately after the athlete steps off the elevated surface, their partner makes contact using a stability ball. Rep to rep the direction, angle, and amount of pressure generated by the contact is manipulated. I place constraints on the initial direction of movement (linear, lateral, and 3-D), and give the athlete autonomy in choosing the stance they feel is most appropriate (i.e., jump, single leg, or split stance) or what the perturbation affords for the given situation.
I have also experimented with an alternate variation of the 3-D depth drops, where the partner dictates the direction of the movement. Using the previous setup where the athlete starts on top of an elevated surface with eyes closed, their cue to begin movement in this case is dictated by a partner's touch. Once the athlete feels the slight nudge, their eyes open and the direction of contact determines where the athlete lands. Once again, I encourage the athlete to explore the different landing stances. The only stipulation is that they can't perform the same stance twice in a row. It's important to note, when first applying these concepts, start with a low box (6-18 inches).
Furthermore, I have employed chaos with what I refer to as "creative 3-D plyometrics." Once the athlete has been exposed to various linear, lateral, and 3-D plyometrics (ankle- and hip-dominant) and has demonstrated optimal ground contact times, I design a training environment with task constraints that allow the athlete to perform various combinations of tri-planar jumps, bounds, and hops. The objective is to improve RFD abilities in unfavorable positions.
The coach dictates the first movement and the athlete performs two, three, or four additional plyometrics of their choice. Rep to rep, the coach manipulates the work space size, obstacles, and if the athlete can use two legs, one leg, or a combination of both. These constraints allow for different responses and encourage exploration and creativity.
To challenge the athlete further, I throw in a chaotic component where they are perturbed while performing the 3-D plyometrics. The setup is similar to the previous cases, where the athlete begins with eyes closed and, immediately after being cued, opens their eyes and performs two, three, or four plyometrics of their choice. The perturbations will be thrown into the mix and create different affordances depending on the timing of contact. I instruct the partners to manipulate the disturbances by applying the contact during the landing phase, take-off phase, or a combination of both. I encourage the partner to be creative with the contact application and explain that no two reps should be alike. When first introduced, I only include a single contact, but progress to a double contact version.
Another strategy I've found to be very effective is to include a slight amount of turmoil in our acceleration starts. When organizing and planning the athlete's short speed work, I like to design two separate training blocks (2-3 weeks) where the emphasis is on disadvantageous or advantageous starts. The idea behind performing an acceleration from a disadvantage is to teach the concept of being comfortable in uncomfortable situations and develop the ability to produce force in awkward positions. This is when I add perturbations to the start of each rep.
An effective strategy has been to include a slight amount of turmoil in our #acceleration starts, says @TheUofStrength.
Click To Tweet
The instructions are simple: The athlete begins with their eyes closed and from a drop-in (walking) start. Once contact is sensed, the athlete opens their eyes and attempts to self-organize into an effective position to complete the task. Once again, these disturbances are not going to be harmful, but provide just enough influence to force the athlete out of posture and positioning. I've constructed several different scenarios, where the athlete has to locate and sprint through a pair of cones (goal) or read and react to one or multiple opponents.
One other way I infuse unpredictability into my training program is with what I call a "plyometric course." Keith Davids proposes that motor learning and developmental processes require safe uncertainty conditions. As coaches, it is our responsibility to create diverse training environments and unpredictable situations that encourage exploratory behaviors and creative expression, and foster the athlete's ability to embrace and learn from mistakes.
After witnessing the success we had adding chaos to our athletes' agility training, I knew I needed another way to utilize these types of environments. This is where the idea for the creative 3-D plyometric course was born. I look at this activity as an affordance landscape that has different surfaces, heights, and spacing between training implements (plyo boxes). It also includes varying task constraints that allow the athlete to accept or reject different invitations for actions that are dependent on the individual's constraints. The task constraints include the use of two legs, one leg, or a combination of both; and the athlete must land on each surface/height, but can't repeat the same surface/height consecutively.
I've also experimented with increasing the cognitive demand by including two different plyo box colors and instructing the athlete to alternate between landing on each. Rep to rep, the athlete must change their starting location and initial motor response. I force the athlete to be creative and not repeat the same sequence of movements. The purpose here is to experiment with different movement patterns, explore the edges of the motor landscape (Keith Davids), and push the limits of the athlete's capacities. It is my firm belief that these unique scenarios and environments encourage my athletes to develop general skills and processes that can only help improve their sporting performance.
Freelap USA: How do you use isometric training in conjunction with learning athletic positions and skills?
Jamie Smith: When looking at force development, it's important to take into consideration both the athlete's force potential and force expression. Force potential refers to the maximal amount of force an athlete can exhibit dependent on physiological abilities. Force expression is more complex and refers to the amount of force an individual can actually express in dynamic skillful actions with time constraints.
I believe that both should be strategically trained in an athlete's program. If the athlete is lacking in force potential then their ability to express will be limited. This is where weight room movements can be highly beneficial for a developing athlete. I look at the different strength and power movements as means to force training. In my opinion, isometrics is one of the most overlooked tools when it comes to developing force.
#Isometrics is one of the most overlooked tools when it comes to developing force, says @TheUofStrength.
Click To Tweet
Isometric training has been a staple in my programming and in my coaching toolbox for years. The beauty of isometrics is that the training application and adaptations can be utilized with all skill levels and sporting backgrounds. When organizing the different types of isometrics, I like to classify them into one of two groups: overcoming (functional) or yielding (structural). Both exhibit identical outcomes (no movement), but the purpose is dissimilar.
Overcoming involves an athlete pushing/pulling against an immovable object (i.e., safety pins on a power rack), with the intent of moving the resistance. Yielding includes the athlete resisting a load (bodyweight, dumbbell, barbell, partner, etc.) with the intent to stop the resistance. We also classify overcoming and yielding isometric by the duration: longer (30-60+ seconds), shorter (3-10 seconds), and explosive (1-2 seconds). The application depends on the athlete's training level, injury history, and time of year, and the training block dictates the different overcoming and yielding methods.
When dealing with novice level athletes, athletes coming off a long competitive season, or those returning from an injury, I feel it's most appropriate to implement the long duration or extended yielding isometrics. These require an athlete to use their bodyweight or very submaximal loads (30-50% BW) as resistance. The primary goal is to generate maximal muscle tension at the lengthening or disadvantageous position of the movement.
I like to accumulate at least 2-3 minutes for each movement. For many athletes, this has to be done in sets of 20-60 seconds. The most complementary movements are the split squat, push-up, elevated bent single leg hip lift, inverted row, elevated straight single leg hip lift, chin-up, and prone straight leg hip extension and contralateral hip flexion. The benefits include structural changes (tendon's architecture), neurological efficiency, mobilization, and postural/positional awareness. In my opinion, this is a fantastic tool to use to lay a foundation that will prepare the athlete for the upcoming intensive training. It's also one of my go-to methods when introducing a novice to force training, as the extended duration increases the learning capacity of a specific motor pattern.
Another strategy I've found to be effective is to incorporate yielding isometrics into our novice's pre-training/warm-up. I utilize five different stances that the athlete needs to appreciate and establish competency with, and that are complementary to isometric training. They include the split squat, lateral squat, single leg hinge, single leg knee punch (high hip), and push-up. The isometric is executed in the lengthened, or weakest position, and maximal intent and tension are essential.
It's important to note that I typically utilize a dowel to either increase or decrease the difficulty level. For example, dowel in an overhead position compared to a dowel planted into the ground for assistance. Also, this is a great time to get the athlete out of their sneakers and strengthen the ankle-foot complex. Typically, the athlete performs 5-10 seconds for 3-5 reps each side per position. The objective is to teach the athlete to tap into the nervous system and gain an appreciation for positional awareness.
As the individual progresses, I include partner resistance or perturbations. An example of partner resistance would be in the bottom of a 90-90 split squat, where the partner pulls the shank (lower leg) in one direction, while the athlete actively uses the hamstring to pull in the opposite direction or into an effective position. Then, when appropriate, we take that same split squat position and add perturbations. This involves an athlete holding a dowel in front, on their back, or overhead, and a partner slightly nudging or pushing the dowel in varying directions to try and interfere with posture and stability.
On a side note, a unique approach I've found to be beneficial for the younger athlete is to perform rudimentary pretension and absorption drills immediately following these different yielding isometrics. The idea here is to develop both ends of the joint spectrum: longer joint angles with the isometrics and shorter joint angles with the dynamic pretension drills.
When it comes to power and strength work, isometrics are an integral part of my program. The higher intensity isometric methods are always preceded by eccentric training and force acceptance drills. We most commonly use yielding isometrics, but when appropriate, we introduce overcoming isometrics. The primary reason for placing an emphasis on the yielding is due to the intent. In my opinion, the developmental athlete must learn to "stop" or resist forces before they can effectively "go" or accelerate the movement.
Developmental athletes must learn to 'stop' (resist forces) before they can 'go' (speed up movement), says @TheUofStrength.
Click To Tweet
With that being said, I believe it's important to the learning process that every rep is completed with a concentric action and through the full range of motion. When first introducing the shorter duration isometrics, the athlete performs 5-10 reps in a lengthened position for 3-6 seconds. Then, when necessary, I incorporate a max duration isometric on the last set. This not only helps to improve the tendon's architecture, but also safely develops high levels of force and dampens down the neural inhibition. It's important that maximal intent and tension are achieved.
The next progression is dependent on the individual athlete. Please keep in mind that this is a slow and gradual process: It's important not to rush this part of the athlete's development. If I feel that the athlete is prepared to handle higher intensities, I'll program yielding isometrics at multiple positions (typically three) and intensify the loads. Also, if appropriate, I'll include a max duration isometric on the final set at either a disadvantageous (lengthened) or advantageous (shortened) position. The objective is to desensitize the protective mechanisms, increase strength at specific joint angles, and improve the motor pattern.
Only after they are exposed to, and gain the necessary experience from, the yielding methods will I introduce the athlete to different overcoming isometric methods. Remember, the intent is completely different—the athlete is trying to produce movement even though it's not possible. The strategies I often utilize are for potentiation and motor learning, and as an alternative to the traditional concentric-based max effort movements.
When strategically designed, overcoming isometrics can tap into the nervous system and allow the athlete to take advantage of a phenomenon known as post-activation potentiation (PAP). Performing a movement with a heavy load or maximal intensity (overcoming isometric) will improve the intramuscular coordination, and therefore allow greater power output for the subsequent movements. This enables the athlete's system to produce force at exceptionally higher rates.
I organize the overcoming isometrics into max intensity (max effort) and explosive isometric (dynamic effort). Both require maximal intent, but the difference between the two methods is the time under tension; the max intensity isometrics are performed for 3-6 seconds, whereas the explosive isometrics are performed for 1-2 seconds. The training session's emphasis determines which method I implement. When utilized for potentiation, the overcoming isometrics are performed with a similar motor pattern and prior to—or paired with—the athlete's warm-up sets in their primary movements (deadlift, press, squat, split squat, etc.). Both include multiple joint angles (typically three different positions), and the athlete and time of year determine the different positions.
The majority of time is spent throughout the full range of motion (lengthened to shortened), but there are times with the higher-level athlete when I address specific joint angles that improve the force-producing capabilities at any sticking points within the primary movement. Also, there are situations where I consider the critical joint angles (specific to competitive actions) and utilize both the max intensity and explosive isometrics at shortened positions to improve rate of force development. In my opinion, developing the ability to produce high levels of force in the least amount of time is essential for athletic success. These types of isometrics are performed in conjunction with some type of loaded power, plyometric, and/or accelerated plyometric movement.
An ability to produce high levels of force in the least amount of time is vital to athletic success, says @TheUofStrength.
Click To Tweet
Another strategy I've experimented with is utilizing overcoming isometrics and joint variability to assist the motor learning process. It's important that the isometric movement chosen includes joint angles similar to the skill being emphasized. These are performed at multiple joint positions throughout the entire motor pattern for 5-10 seconds with maximal intent.
For example, if an athlete has difficulty with changing direction laterally (lateral cut step), I have them perform a set of an overcoming isometric lateral squat in three different positions for 6-8 seconds. I pair that with some type of agility activity that affords a lateral change of direction. The athlete performs this sequence for 2-4 sets, with the isometric positioning being manipulated each set by making slight changes to the height of the safety catches to control the hip and knee angles. The objective is to take advantage of the neural adaptations at the varying joint positions and immediately apply it to the skill/dynamic action.
There are situations when overcoming isometrics can be a highly effective alternative to maximal intensity concentric-based movements. During periods of high stress (i.e., competitive season, coming off an injury, or stretches of minimal intensive training), the implementation of traditional high-intensity movements might not be advantageous. The beauty of high-intensity isometrics is the ability to maintain or reintroduce intensive neural outputs and maximal intent without placing the athlete in a harmful situation.
Another benefit from the lack of dynamic action is that the coach can place the athlete into effective and appropriate positions, which allows for proper execution. When used as a primary movement, the protocols are similar to the potentiation method, but the isometrics are performed with a higher volume and an increased amount of varying joint angles. Again, the positions are dependent on the individual. Typically, the full range of motion is addressed, but there are times when critical joint angles are implemented.
My only concern is that in team sports, the joint angles are not predictable and the athletes need to be able to develop neural outputs in a vast range of joint positions. When performed as the primary movement, I look at it this way: If I only develop the shortened joint angles, then the athlete's strength in the lengthened position will be limited. It's my responsibility to make sure that they're prepared to produce high levels of force throughout the entire range of motion.
Freelap USA: What's your take on, and use of, partials versus full range of motion in resistance training? How and when do you use each style?
Jamie Smith: I look at resistance training and all of the varying weight room movements as tools that play a part in developing a robust and resilient athlete. When coaching an expansive range of different sports and skill levels, it's essential to have an extensive toolbox. Full and partial range of motion movements can be highly beneficial to the athlete's physical preparation. Too often I see coaches with an "ass to the grass" mentality completely omit partials. I'm not saying one is better than the other, but when applied correctly, the combination of both can be very advantageous for the athlete's continued physical development.
There are many benefits to incorporating partial range of motion exercises in a training program, says @TheUofStrength.
Click To Tweet
There are a number of benefits to incorporating partial range of motion exercises in a training program. Partials can be utilized to reduce the overall stress demands placed on the athlete during peaking, tapering, and in-season training blocks. They can also serve as an effective way to increase intensity or provide a greater overload to the athlete's system due to the mechanical advantage. When working with a higher-level athlete, the shortened range of motion can be a simple way to increase specificity in the weight room by accentuating critical joint angles (specific to competitive actions). Another benefit is from a motor learning perspective, and emphasizing different ranges of motion will increase variability within the movement pattern.
I have the pleasure of working with a lot of young and inexperienced athletes, so my initial plan of attack is to use a full range of motion. Very rarely will a partial movement be written into the training program, but in certain situations (i.e., individual's anthropometrics, current orthopedic issues, or previous injury history), the implementation of shortened ranges of motion might be most effective. After exhausting all full range of motion options, I'll use a partial to teach an athlete a specific motor pattern and to build confidence.
It's important to note that this is not a loading strategy, but a teaching approach. For example, let's take an athlete struggling with the squat or split squat pattern. The athlete utilizes their bodyweight as resistance, but has issues with posture, positioning, and/or stabilization. One approach is to slightly shorten the range of motion to give the athlete a mechanical advantage. This can be done by utilizing a higher plyo box for the squat or including an additional one or two AIREX pads for the split squat. These slight modifications can go a long way not only with the technical execution, but with building self-confidence. Then gradually, whether it's session to session, set to set, or even rep to rep, you can increase the range of motion by lowering the box height or removing an AIREX pad.
Once an athlete gains the necessary experience, is proficient with the motor pattern, and has an adequate level of strength, I look to find different strategies that blend full and partial range of motion movements. I believe that to fully maximize the partials, the athlete must first develop strength throughout the entire range of motion. When applied properly, this can be a potent stimulus to increasing levels of force and power production.
I strive to find different strategies that allow the full and partials to complement one another. Examples would be programming partials as supplementary work after the primary movement. The motor pattern of the partial would be similar to the primary movement. Another way is to use partials as work sets and perform full range on the warm-up sets.
It's important to note that once the athlete reaches a certain intensity (70-75%), I have the athlete start performing the partial ranges. Typically, if the movement is greater than 80%, I do not want the athlete to go right from a full range to a partial. I would like them to get at least 1-2 preparation sets prior to beginning their work sets. I have also taken an approach of alternating full range of motion and partials with a max effort and dynamic effort session, performing a full-range movement with the max effort movement and the partials with the dynamic effort movement. Then, after 2-3 weeks, I switch the sequencing. If the athlete performs partials throughout the entire primary movement sets (warm-up and work), I'm sure to include full range of motion with all of their assistance movements.
Since you're here…
…we have a small favor to ask. More people are reading SimpliFaster than ever, and each week we bring you compelling content from coaches, sport scientists, and physiotherapists who are devoted to building better athletes. Please take a moment to share the articles on social media, engage the authors with questions and comments below, and link to articles when appropriate if you have a blog or participate on forums of related topics. — SF